Ever-power Taper-Lock pulleys are flangeless for clean, small application. They are engineered with an 8° taper and a flush-mounted design with no protruding parts providing secure locking and elimination of wobble. Furthermore, Dodge Taper-Lock® bushings are available with an optional Diamond D® integral key in well-known sizes for a more precise fit.
Product Features
Stock sizes available up to 12" shaft diameter
Worldwide acceptance and availability inch and metric bores
Flush Mounting-No Protruding Parts
Easy On/Easy Off design
Materials available in sintered steel, cast iron, ductile iron, steel and stainless steel
modifications & accessories
Re-borable bushings designed for special bores or key seats, spline broaching.
Common Applications
Aggregate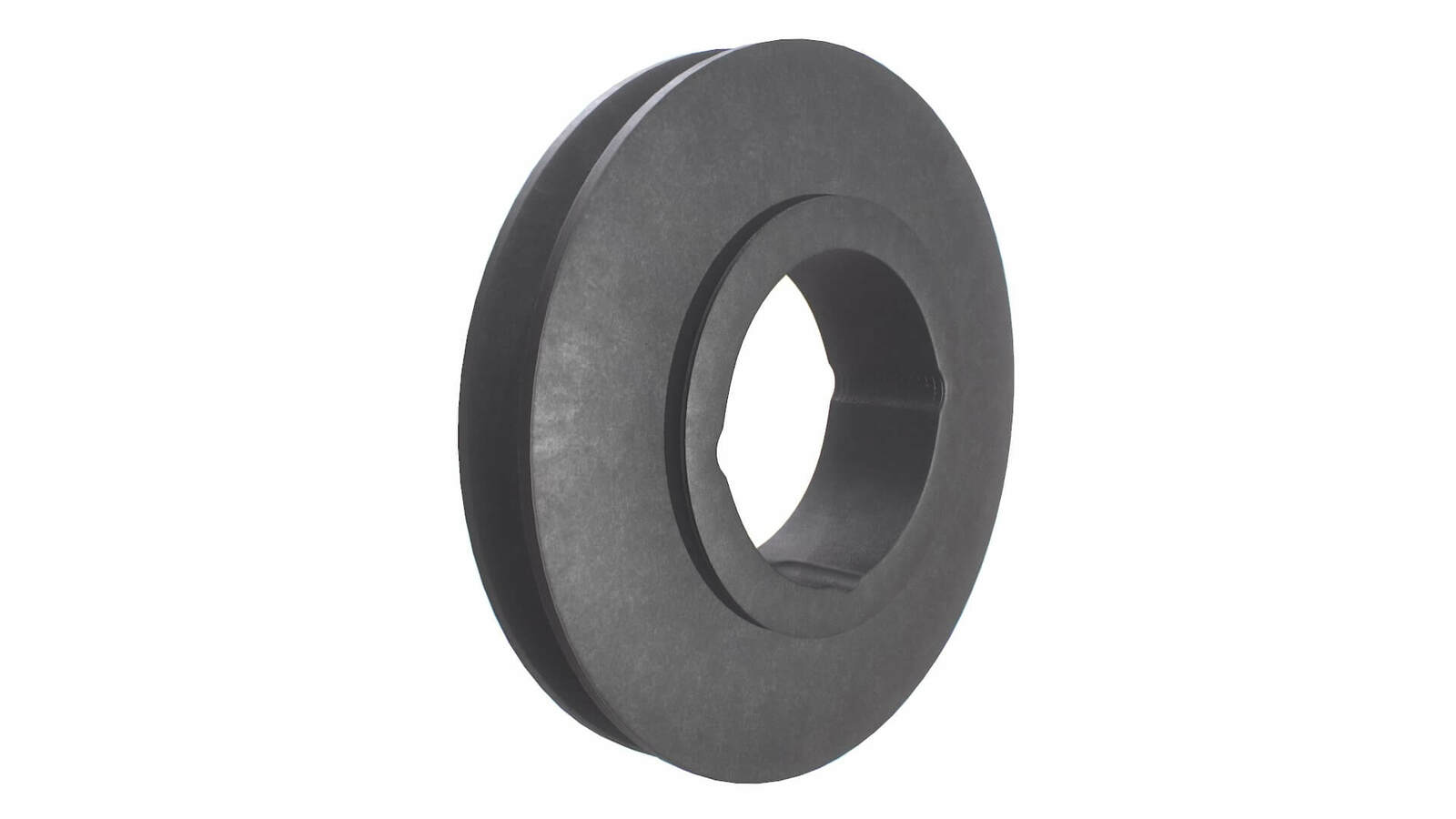 & Cement
Air Handling
Chemical, Oil, & Gas
Food, Beverage, & Pharmaceutical
Paper & Forest
Unit & Baggage Handling
Water & Wastewater
common applications
Any application that will require mounting of something on a shaft
Bushings are essential elements to mount Dodge mechanical drive elements:
V-belt drives
synchronous drives
roller chain drives
Notes:
Fits SPA section V Belt
The Taper-Lock pulley size is defiined by 4 digits representing two numbers. The first two digits represent the utmost bore size and the next two digits represent the bushing size. For instance, product number 1008 has a max bore of 1 1.0″ and a complete length of 0.8″
In . bore sizes are designated with the complete inch accompanied by the fraction. For example a 1.5″ diameter bore will be 1-1/2. Metric bore sizes are specified with "MM" following the metric dimension (X 25MM). These bushings are easy to install and remove, these bushings fit flush into tapered bushing sprockets and or pulleys. The bushing contacts and wedges inward, gripping the shaft and bore of the sprocket. Bushings have an 8° taper, are made of steel and come with a black oxide coating.
Specs :
Pitch Diameter: 75mm
Outside Diameter: 80.5mm
No of Rows: 2
Bush Size: 1108
Maximum Bore Size: 28mm / 1.1/8
Material: Cast Iron